Music Video Production
EPiK Music Videos has been producing videos for years now, and we know what it takes to get it right first time. This isn't necessarily the case with up-coming musicians and bands who have never made a music video before, so here's some infomation to get you up to scratch!
KNOW THYSELF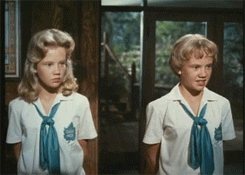 So who are you as an artist? Who are you as a band? This is a concept that really interests us. In fact, one of the first questions we ask is: "Tell us about yourself". How you answer tells us lots about you. Are you modern or old school? Are you high energy or chilled? Giving us the best sense of who you are helps us get a sense of which creative direction to begin with, meaning we can come up with ideas which reflect you and your music.
HAVE YOU HEARD THIS?
It sounds obvious, but we need to hear the song. We need to hear it before we can accurately create concepts and come up with ideas. We could talk about what it will sound like and what you'd like the music video to be, but everything can change when we hear the song. Your song is the key inspiration behind the music video... once we hear it, the ideas begin to flow.
On the flip side, it's important that the mix you have is either the final mix or close to it. Few things are worse than hearing a track, getting an understanding of it, only for the artist to send a new mix with a completely different feel!
LET'S TAKE A GOOD LOOK
After the music there are a number of things that help get things started. When we are compiling information about an artist for a new music video we ask for a photo. Why? A number of reasons. We get an idea of your look and your style which helps us gauge the type of visual aesthetics that could work. We also get a sense of you from the picture you choose to represent yourself. Some will send a cool headshot, some will send an action photo of them on stage while others will send a picture of a beautiful landscape. You know what they say – a picture is worth 1000 words.

On the topic of photos, mood boards are always helpful. Oh sorry... what's a mood board? To save from having to tear yourself away from this page I'll give a brief description: a mood board is a number of images of people, places, things, colours and costumes that all capture a certain mood. We make mood boards ourselves but an artist presenting us with one is always helpful.

If you sit down with us for a meeting at our base in Camberwell Studios you'll see that one of the key tools we use is YouTube. We want to get a sense of your taste. What you like, what you don't like, what you react to and sometimes because we love a music video so much we just want to show it to you. We love videos and we love reference videos. Ahead of us meeting; sending us reference videos with comments on what you like about them help us get an idea of what you like.
IT'S ALL ABOUT YOU BABY!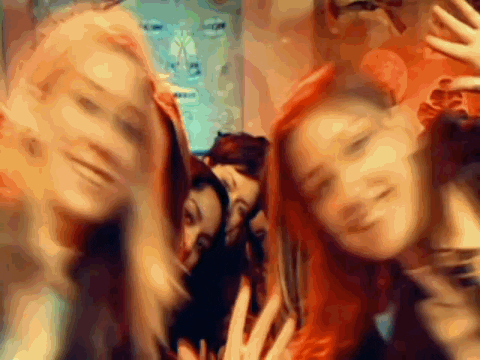 Okay so you've sent us some video links, we've heard your track and you've even sent us a few photos. You're sat in our studios and wondering what's about to happen. "Tell us about yourself" remember this question? You are the most interesting person in the room and we want to know all about you, so prepare to answer questions. How did you get into music? What do you listen to? How long has your band been together? What's the story behind your song? These are all common questions we ask in order to learn about you.
BE LIQUID NOT SOLID

You know what you like and what you don't like – that's great. You might even have an idea of what you want – that's great too. The key term to describe our approach to this is called development, if you have a specific vision we can develop it. We make music videos, it's our job so we can take your concept and make it work for the screen. So that means your idea becomes the building blocks to a complete productions so don't worry if we start to talk about making it work filmically or using your original concept as inspiration.
TREATMENT?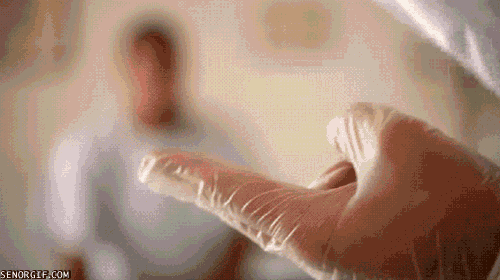 It's a misleading name I know but a treatment is the industry term for the pitch/concept. This is a very important document and one of the earliest elements of the production process, it communicates our vision to you. A treatment comes in the form of a pdf consisting of words, reference pictures/mood boards and video links – it'll look nice too. You may even get more than one treatment for you to choose from if we have more than one approach.
LET US DO THE HEAVY LIFTING
We are a complete end to end production company so we handle the planning, shooting and editing. You don't know where to find a stylist? We do. Don't have a choreographer on board? We know loads. Don't know how to find the right location? I think you get the pattern. Whatever you need, we've got it covered.
THE FINAL CUT

Okay, here's a little insight into the edit process. It comes in three stages: first edit, final edit and grade. The first edit is exactly as it sounds; it is the music video in its entirety. Here you'll get the chance to make comments if you have any. The final edit is the edit based on director and artist notes. The grade is the final part of the edit where colours are adjusted and images sharpened to give the video it's unique look.
So there you go. The first stage is all about us learning about you but we also hope that there's enough here for you to hit the ground running.
Music Video Showreel 2017